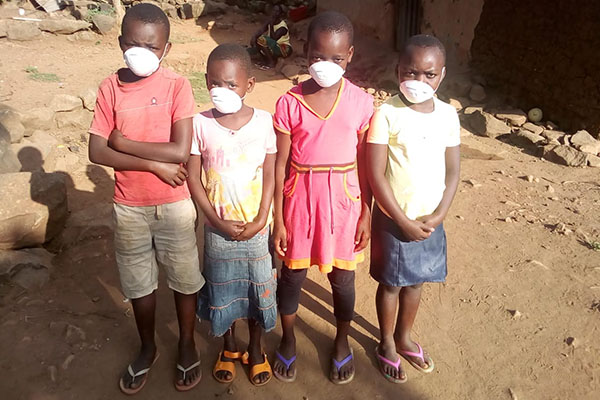 As with all schools in Kenya, The Soma Leo Academy has been closed since mid-March. While the number of reported cases of Covid-19 remain relatively low, the significant measures taken by the Kenyan Government are essential due to its poor health infrastructure and lack of facilities in rural areas.
Pound Gates has sent emergency funding to ensure teachers' salaries can be paid during the outbreak, and food continues to be provided to sponsored and supported children along with hand sanitisers.
The school's teachers have been visiting homes and working with small groups of children providing lessons around hygiene and handwashing.
The planned works to build new toilet blocks at the school have been delayed and will resume when notification is given that it is safe.
Below are a few photos from recent days.
Thank you for your continued support. If you would like to make a donation to the charity please click here.